Personal Training

Welcome to Personal Training with BodyCraft, its not just training, its personal!

We are dedicated to YOUR goals, to YOUR life, to YOUR results!

We are ready to deliver you an elite exercise experience that will leave you feeling fit and fabulous! The question is ARE YOU READY?

Do you want to feel fitter, stronger, healthier and happier in your body?

We know the answer is YES, so here are 2 personal training options with passionate trainers, to allow BodyCraft to craft your body!
---

In the Gym


Looking for one-on-one training? Have a few kgs to shed?
​Wanting to build lean muscle?
Ready to tone up for summer?

Monique Craft (Master Trainer and Founder of BodyCraft) provides Personal Training at 'The Impact Centre' Erina.
(19 Chetwynd Rd, Erina NSW 2250)
​
With her knowledge + passion, and your dedication + goals, alongside 'Impact's' awesome facility, she is excited to take you to new limits with your training!
Monique provides professional training services 6 days a week with a great clientele base that are seeing some rewarding results!

Are you ready to make an investment into your future?
Book in today; email Monique to enhance your health and start seeing some lean mean results!!

Monique Craft:
hello@moniquebodycraft.com.au



​
Private Studio


​Not a fan of gyms or dont have a gym membership?
Self conscious about training around others?

Our private studio situated in Kincumber is the perfect option for YOU!
NO EXCUSES!!
We have created a safe, comfortable and supportive environment where women feel at home and find fun in exercise!
BodyCraft has 2 trainers that are ready to help you reach your goals in this comforting supportive environement!
Kylie and Monique!
It is fully equipped with toilet and shower, weighted equipment, cardio equipment, boxing equipment and more!


We do also offer small group sessions here! So invite some friends to come too! We will present exercises that will push you to your limits whilst ensuring you and your friends have a giggle together! Not only is training more fun, but now more affordable, yep we will keep the hourly rate the same and you and your friends can just divide this amongst you!
It's also a great way to further bond with friends and family!

​Are you ready to reach your goals in a comforting environment with a passionate, professional and results seeking trainer?

Email us today to get started!
hello@moniquebodycraft.com.au


| | |
| --- | --- |
| Meet Marlee! Marlee is one of Moniques dedicated and detemined Personal Training Clients who at the time of this image SMASHED her 2015 goal of squatting her own bodyweight, infact this 50kg pocket rocket just squatted 70KG! We are so proud! This is just one of our happy clients smiling with success, YOUR about to be smiling too! | |
Powered by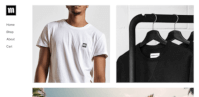 Create your own unique website with customizable templates.